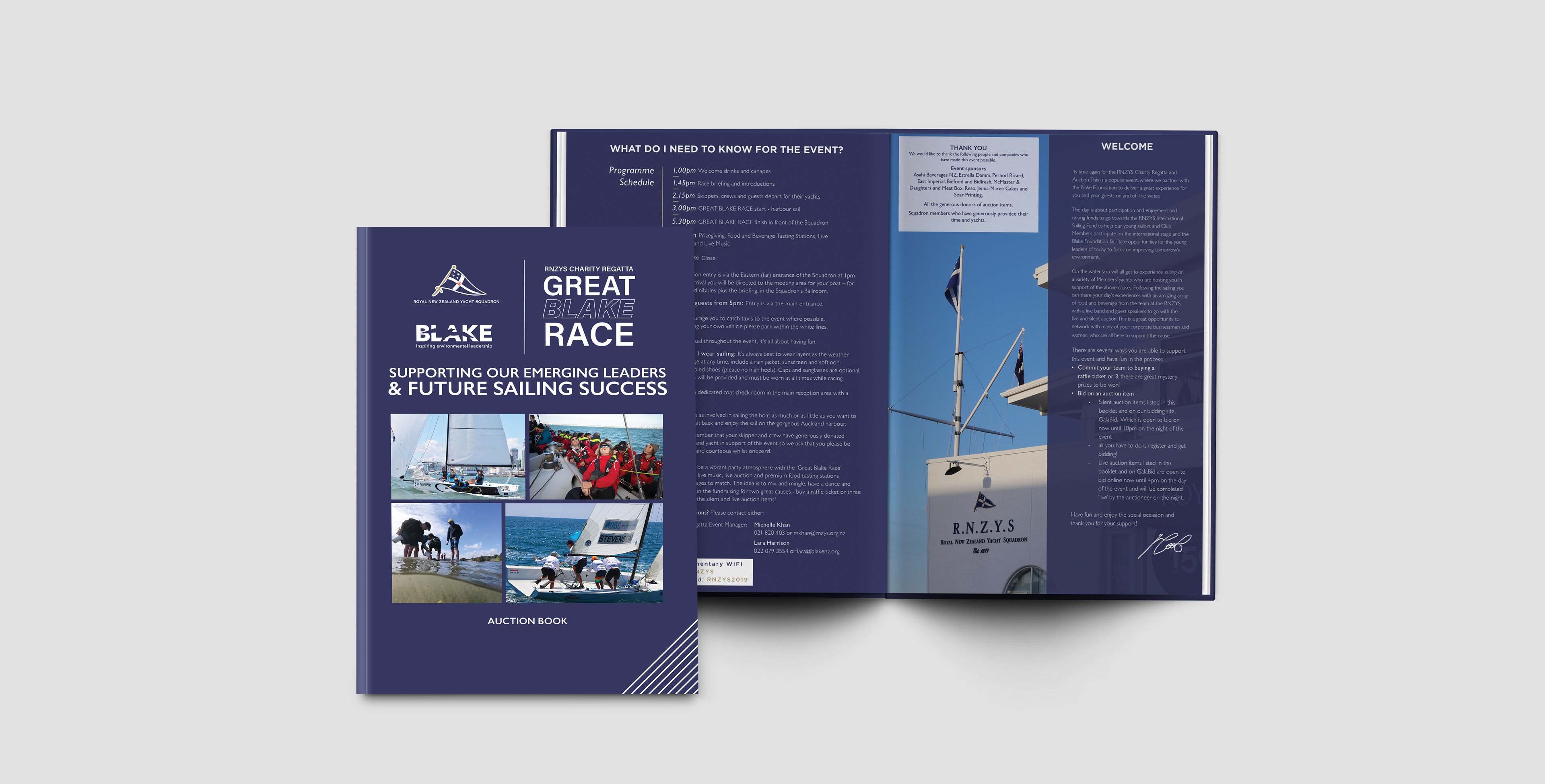 The RNZYS Charity Regatta 'Great Blake Race' is a corporate function where attendees enjoy an afternoon of sailing followed by an evening of food, drinks, auction, LIVE band as we raise money for the RNZYS International Sailing Fund and BLAKE Trust.
It is the Squadron's largest event each year, involving input from entire staff. 
In 2019, a new logo and brand was created that influenced an elegant yet fun look to encourage the corporate guests into a fun afternoon and evening out.
Collateral designed included invitations for VIPs, corporates and paying guests, social media headers, auction book and lanyards